10 Free Pure Flix Films to Grow Your Faith and Family Values in X-Rated World
Brought to you by

There are plenty of entertainment options out there, from movies and online videos to streaming services and live television.
Unfortunately, films and TV series today are filled with violence, language, and sexual innuendo -- and it's only getting worse. A 2013 report published in the journal Pediatrics found that PG-13 movies today contain more violence than the R-rated films of the 1980s. The study found that overall, violence in movies has nearly quadrupled since the 1950s.
Whether we like it or not, what we watch affects our behavior. Extensive research shows that exposure to violence in television, movies, and on the Internet significantly increases the risk of violent behavior on the viewer's part.
Perhaps this is why the Bible instructs us to think about good and uplifting things. In Philippians 4:8, the apostle Paul writes "Finally, brothers, whatever is true, whatever is noble, whatever is right, whatever is pure, whatever is lovely, whatever is admirable—if anything is excellent or praiseworthy—think about such things."
Finding positive, praiseworthy things on TV or in the movies today can sometimes feel like a losing battle. Thankfully, PureFlix.com makes it easy to make wise decisions about entertainment, providing thousands of family-friendly movies, TV series, and documentaries. With films like "Woodlawn" to "Saved by Grace," there are plenty of options on PureFlix.com to encourage you in your faith and reinforce your family's Christ-centered values.
These films and more are completely free for 30 days when you sign up at PureFlix.com. After that time period, the Pure Flix streaming service is available for $10.99/month or an annual subscription at $99.99. They're always adding new titles, too, so your family will always have something new to watch. Films and other programs can be streamed through your computer, tablet, smartphone, and many TV extensions like Roku, Apple TV, and Google Chromecast.
Here are ten films where biblical principles are front and center, characters are positive role models, and storylines support family values. Grab some popcorn, sit back, and enjoy!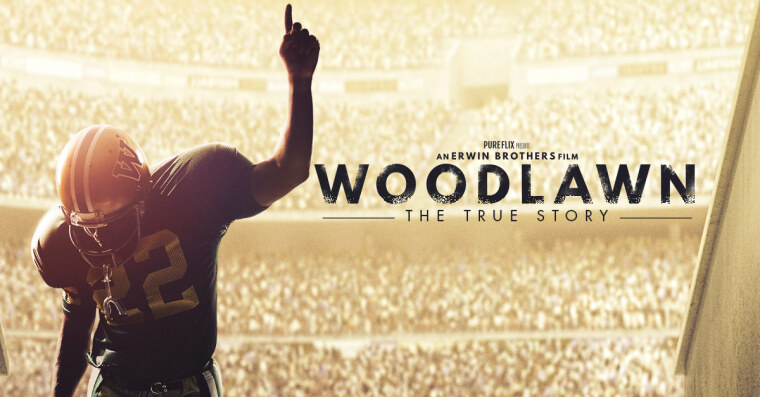 Woodlawn
From brothers Jon and Andy Erwin, "Woodlawn" stars Jon Voight, Sean Astin and Caleb Castille and brings to life the extraordinary account of how the faith of a chaplain and a star football player sparked a spiritual awakening and eased the racial tensions plaguing a high school team in Birmingham, Alabama in 1973.

The film not only far exceeded box office predictions, it ignited revivals in high schools throughout the country. Driving home inspirational themes including forgiveness, grace, reconciliation and compassion, "Woodlawn" is an excellent choice for your family movie night. Watch Now
Rating: PG
Cast: Caleb Castille, Sean Astin, Jon Voight
Director: Andrew Erwin, Erwin Brothers, Jon Erwin
Genre: Drama, Inspirational, Sports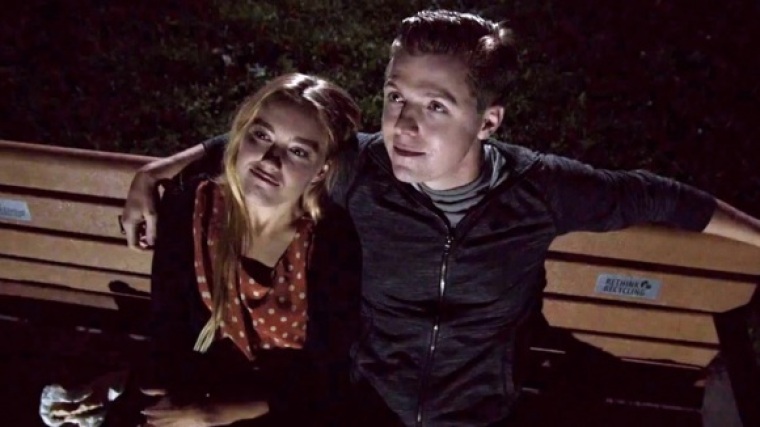 Until Forever
Often, we have our lives completely planned out -- and then we're hit with an unexpected curveball. How do we stay strong in our faith in the face of tragedy?
"Until Forever" is the true story of a high school couple whose lives are drastically changed when Michael is diagnosed with a rare disease. In the face of unspeakable tragedy, the couple is forced to rely on their faith -- and soon learns that miracles come in the most unexpected places.  
The Michael Boyum Story is a powerful, true account of one young man's courageous battle with leukemia and his journey of faith. Driving home themes of faith, unconditional love, and perseverance, "Until Forever" will inspire your whole family. Watch Now
Rating: Not Rated
Cast: Stephen Anthony Bailey, Madison Lawlor, Jamie Anderson
Director: Michael Linn
Genre: Romance, Drama
Tim Tebow: On a Mission
Football is easily one of the most popular sports in America, and even the most dismissive of football fans have heard of Tim Tebow. A former NFL star and winner of the Heisman Trophy in 2007, Tebow is perhaps best known for his firm faith in Jesus Christ.
"Tim Tebow: On a Mission" is  in-depth look at what makes Tebow the popular and polarizing figure today, 'Tim Tebow: On A Mission' chronicles how his hard work and faith have guided him to collegiate success and NFL stardom. From being born on a mission, through his astonishing playoff run and trade to New York, the film explores his life through insightful interviews and rare footage few have ever seen. "Tim Tebow: On a Mission" is a great choice for the sports-loving family. Watch Now
Rating: Not Rated
Cast: Tim Tebow, Ted Barbato, Travis Crowley
Director: Adam Friedman
Genre: Documentary, Sports
God's Not Dead 2
"God's Not Dead 2," the sequel to the wildly popular 2014 film, tells the story of a high school teacher (Melissa Joan Hart) who finds herself in legal trouble after answering a student's (Hayley Orrantia) question about Jesus. When Grace refuses to apologize, the school board votes to suspend her and threatens to revoke her teaching certificate. Forced to stand trial to save her career, Grace hires young lawyer Tom Endler to defend her in court, and as the battle escalates, the help of the ACLU is enlisted, whose representative decides to "prove that once and for all, God is dead."
In a world that seems to constantly fly in the face of biblical values, "God's Not Dead" reminds viewers that it is possible to stand firm in the face of pressure. Dealing with relevant issues like religious freedom, "God's Not Dead" 2 is a great choice for families with tweens and teenagers. Fun fact: The third installment of the "God's Not Dead" series, "A Light in Darkness," hits theaters later this year.  Watch Now
Rating: PG
Cast: Melissa Joan Hart, Jesse Metcalfe, David A.R. White
Director: Harold Cronk
Genre: Drama, Inspirational, Faith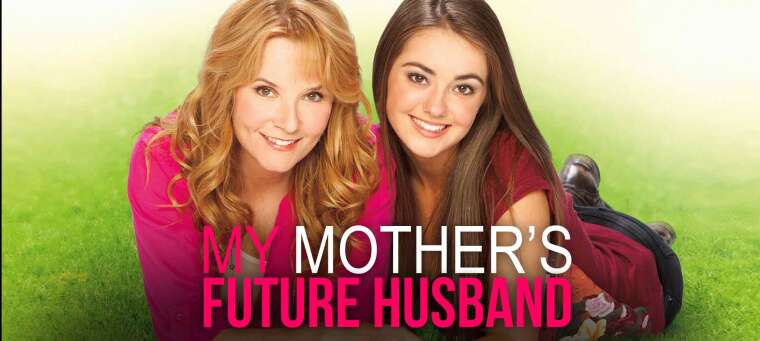 My Mother's Future Husband
Fifteen-year-old Headly and her mother, Rene, have more than just a mother/daughter relationship. In the five years since Headly's father died, mother and daughter have become best friends. When Headly experiences her first crush she decides her mother needs some romance in her life as well. So, Headly and her friend Willis devise a scheme to help Rene find love again. After a few misadventures, they introduce Rene to Andrew, a single dad with a four-year-old son – and sparks fly. Through it all, Headly and Rene learn that they must first deal with the pain of the past before they can open their hearts to the possibilities of the future. Ultimately, both mother and daughter find new beginnings and a healing new love.
"My Mother's Future Husband" is a heartwarming film focusing on themes of unconditional love, family, and the importance of relationships. Watch Now
Rating: Not Rated
Cast: Frank Cassini, Lea Thompson, Matreya Fedor
Director: George Erschbamer
Genre: Comedy, Inspirational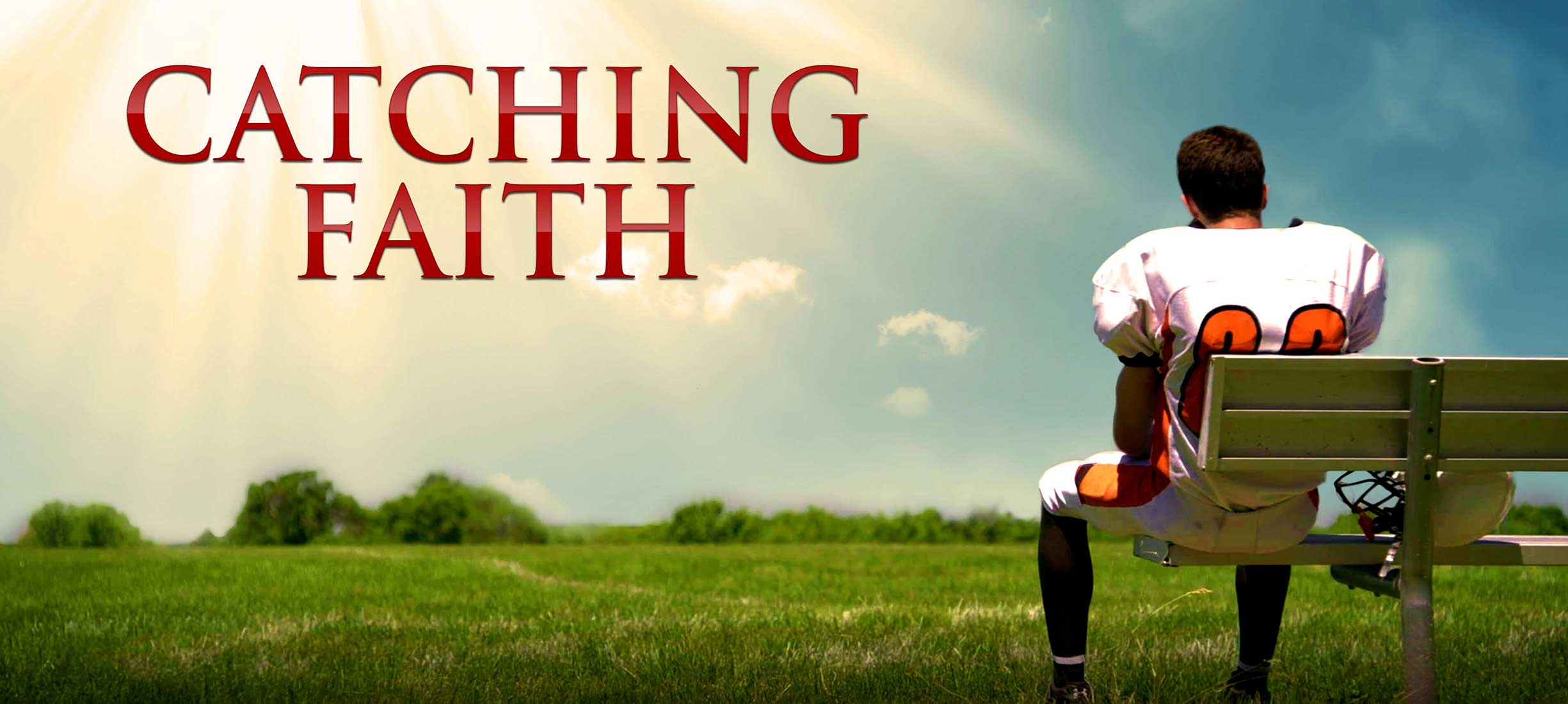 Catching Faith
Alexa seemingly has it all: Her son is the high school football star, her daughter a straight-A student, and her husband the CFO of a booming start-up company. However, her world comes crashing down when her father dies -- and her son is removed from the football team for drinking. These two events cause Alex to embark on a journey of self-discovery. Soon, she realizes there is more to life than appearances. Learning to embrace truth, Alexa rediscovers her faith, unconditional love, and the true meaning of family.
"Catching Faith" is an inspiring film drawing on themes of integrity, family, and faith. In today's image-obsessed world, "Catching Faith" is a breath of fresh air for the Christian family. Watch Now
Rating: Not Rated
Cast: Bill Engvall, Lorena Segura York, Garrett Westton, Alexandra Boylan
Director: John K.D. Graham
Genre: Sports, Family, Inspirational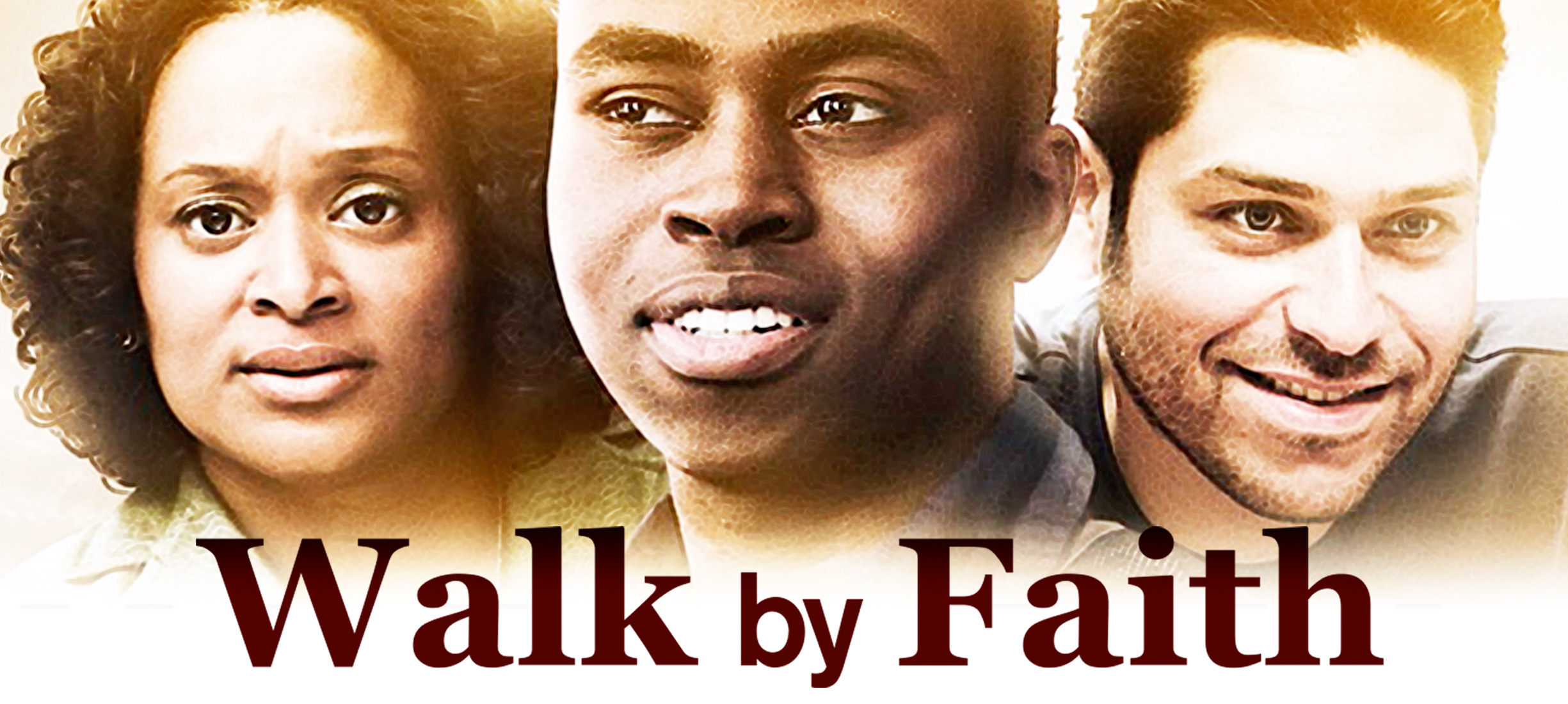 Walk By Faith
Inspired by a true story, "Walk by Faith" is an inspirational, emotionally powerful film following the story of Corey Montgomery, a teenager living with the painful effects of sickle cell anemia on a daily basis. Desiring to live a normal teenage life, Corey's outlook brightens when he discovers a potential but risky cure through a bone marrow transplant while working on a school project about his disease. Still determined to keep his illness a secret, Corey sets off on a journey to find a match, not knowing how his search will fully impact his friends, his family, and his own future.
"Walk by Faith" is a powerful story of courage and perseverance and how one teenager used his trials to minister to others. Appropriate for all ages, "Walk by Faith" is the perfect choice for family movie night. Watch Now
Rating: PG
Cast: Fabiola Barragan, Jaelynn Blount, James Bradley
Director: Joan Montreuil
Genre: Drama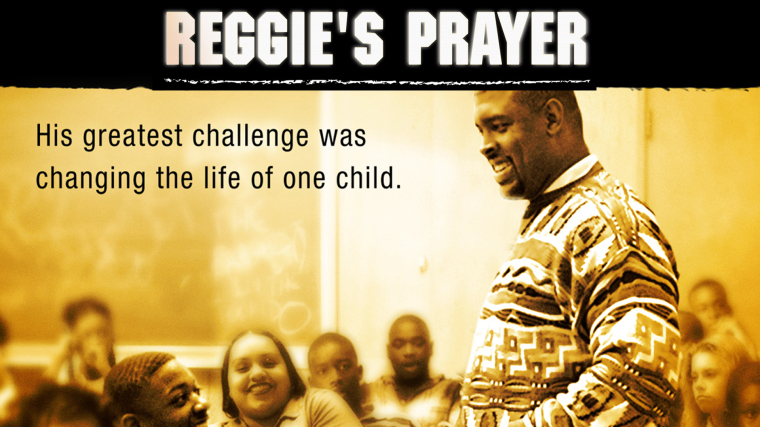 Reggie's Prayer
Mr. Portola (The Giant), the neighborhood thug, has been recruiting kids into the fringes of street crime. When a high school football player gets tangled up in his underworld schemes, the boy is kidnapped. A wilderness chase pits Reggie against Portola, while the life of a 16-year-old boy hangs in the balance between good and evil. Reggie's strong Christian faith as well as his love for God's children is a powerful testament in this inspirational family film. Taking a lesson from Jesus' Parable of the Lost Sheep, Reggie shows all of us the salvation for even one child (or lost sheep) is more important that any material possession, including winning a Super Bowl ring. Watch Now
Rating: Not Rated
Cast: Cylk Cozart, Allan Creel, Emilio Delgado
Director: Paul McKellips
Genre: Drama, Sport
A Box of Faith
After her mother dies and her dad is imprisoned for a crime he didn't commit, 16-year-old Dior is forced to live on the streets. Ms. Ward, a social worker, makes it her mission to track down the wily teen, who manages to stay a step ahead. Through their cat-and-mouse game, they unexpectedly teach each other the meaning of love and acceptance.
This feel-good family film includes themes of faith, helping others, and perseverance. Watch Now
Rating: Not Rated
Cast: Savannah McMahon, Julie Van Lith
Director: Auturo Gavino
Genre: Drama
Do You Believe?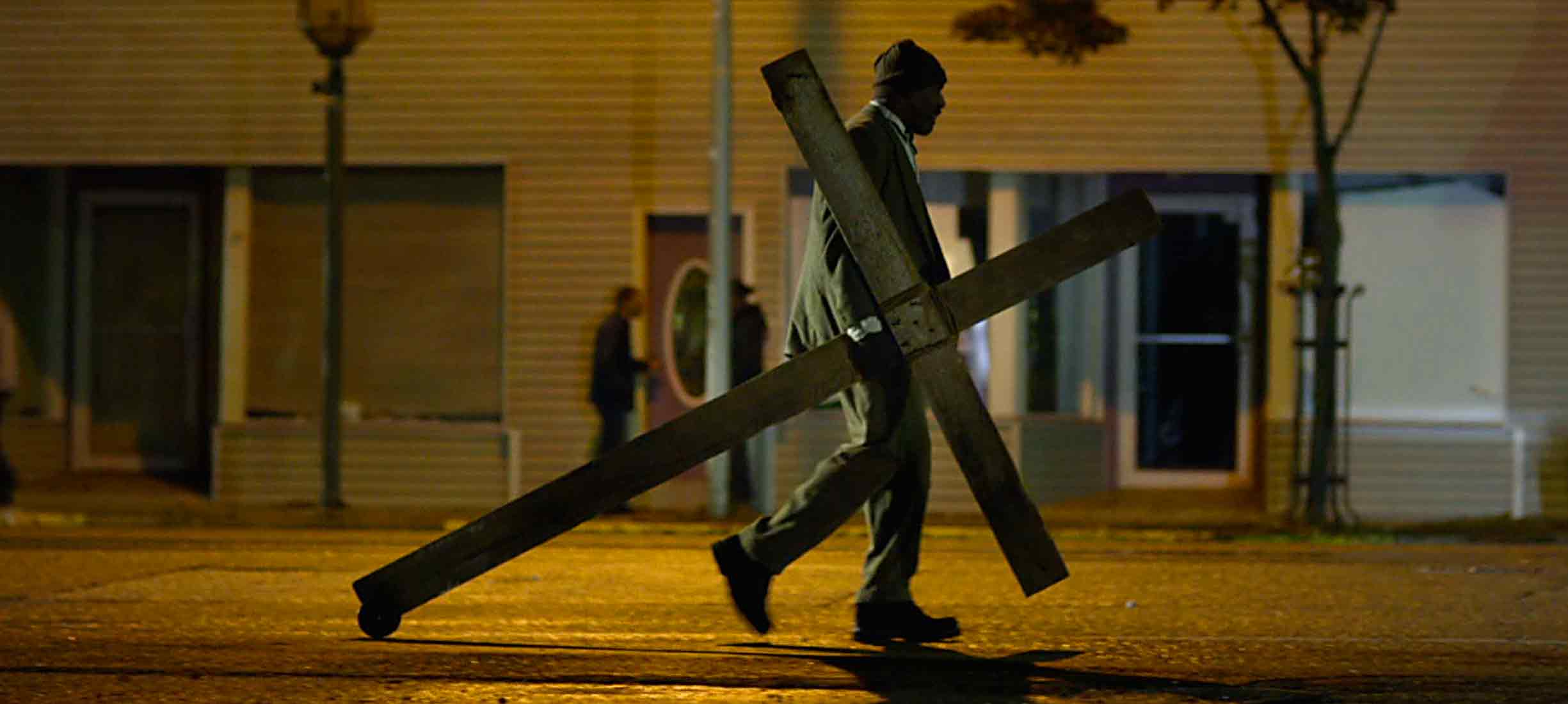 The Bible is clear -- true faith requires action. However, truly living out one's Christian faith is anything but easy.
"Do You Believe?" focuses on multiple different lives that intersect on the streets of Chicago, including a pastor who re-examining his faith, a veteran suffering from posttraumatic stress disorder, and a gang member who is fighting against belief. The characters' stories connect in a way that reveals the "redemptive power of the cross."
This stirring film from the creators of "God's Not Dead" offers the always-relevant reminder that there is power in the Cross of Christ and will encourage all viewers to re-examine their walk with God. Watch now. 
Rating: PG-13
Cast: Mira Sorvino, Sean Astin, Alexa PenaVega
Director: Jonathan M Gunn
Genre: Drama, Inspirational, Faith